Miami RICO Attorneys
Bilingual Lawyers with 45 Years of Experience
Money laundering and racketeering are the charges du jour for prosecutors seeking to initiate a grand jury investigation – sometimes when other substantive charges may not be provable.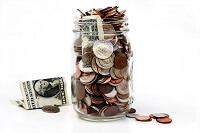 If you've been accused of money laundering, you need to immediately seek the assistance of Miami criminal defense attorneys. Jeffrey S. Weiner, P.A. can help you with your case.
What is RICO?
The Racketeer Influenced and Corrupt Organizations Act (RICO) was developed specifically to address the activities of the Mafia and other organized criminal organizations or enterprises. It has since been redefined into a broad tool for law enforcement against organizations, including legitimate businesses.
A seemingly innocent business or personal transaction can potentially result in:
Serious felony criminal charges
Loss of your reputation, home, or business
Time in federal prison
Substantial fines
Facing felony charges in a United States District Court involving money laundering or racketeering (RICO) allegations is not the same as facing charges in state court. There are very different rules of procedure in federal court that require a trial lawyer admitted to the Federal Bar and knowledge of the system to negotiate or try a case to a satisfactory conclusion. The attorneys at Jeffrey S. Weiner, P.A., offer a deep understanding of the intricacies of criminal litigation in both federal and state courts.
If you are facing money laundering or racketeering charge, call our Miami RICO attorneys at (305) 670-9919.
Nos Enorgullece Servir a la Comunidad Latina
In many cases, money laundering and racketeering allegations involve interstate and offshore interests, requiring an attorney able to represent you in other states or other countries.
Non-United States Citizens and Resident Aliens
Certain criminal charges (aggravated felonies and certain misdemeanors involving moral turpitude and controlled substances) carry serious immigration consequences and can result in deportation proceedings for foreign nationals in the United States. Criminal charges may also be brought for overstaying a legal entry into the United States or for re-entering illegally to the United States. Certain convictions may also bar the entry or re-entry to the United States by non-U.S. citizens.
The Miami money laundering and racketeering attorneys in our firm work with top immigration lawyers in South Florida and throughout the nation. The best results are often obtained when we are retained to set aside criminal convictions that were not properly obtained by the prosecution, either after trial or after a plea. The immigration lawyers with whom we work are familiar with the immigration consequences of criminal convictions; not all immigration lawyers are. By working as a team on our clients' behalf, our clients have the best chance of remaining in the United States.
Miami RICO attorney Jeffrey S. Weiner maintains a bi-lingual staff and professional forensic interpreters for Spanish speaking clients. We proudly represent the Hispanic community and are able to communicate effectively at all times in Spanish while working with local counsel in Mexico, Bolivia, Colombia, Costa Rica, the Dominican Republic, Peru, Spain, Venezuela and all of Latin America.
We are available 24 hours a day to help you with your case. Don't hesitate to contact our Miami RICO attorneys at

(305) 670-9919

.