Diego Weiner
Miami Criminal Defense Lawyer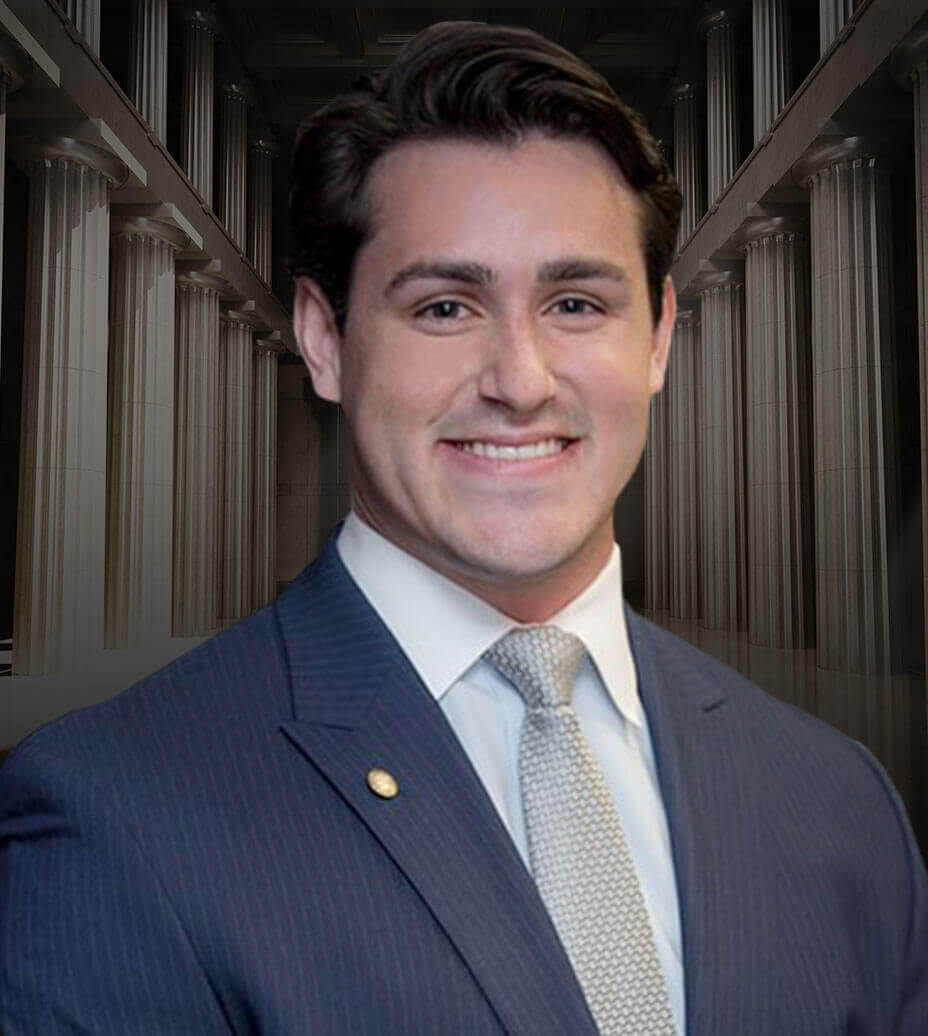 Diego Weiner grew up immersed in the world of criminal defense. Throughout his formative years, he proudly watched his father, Jeff Weiner, fight to defend the Bill of Rights as a criminal defense lawyer. For Diego, being a criminal defense lawyer is more than a career, it's a calling.
Diego received an academic scholarship to and is a graduate of St. Thomas School of Law in Miami, Florida. He is a member of The Florida Bar. He interned with both the Broward County Public Defender's Office in Fort Lauderdale and the Federal Defender's Office for the Southern District of Florida. He also clerked at Jeffrey S. Weiner, P.A., where he assisted in countless state and Federal criminal cases as a law clerk, investigator, forensic interpreter and translator. He is fluent in Spanish as well as English. Diego is also admitted to the United States Supreme Court Bar.
Diego specializes in state, Federal and international criminal cases. He is heavily involved in investigation/pre-arrest representation, trial practice and appellate practice. Diego represents clients throughout the United States in state and Federal courts and in several foreign countries.
Diego is often featured as a legal commentator on English and Spanish language national and local media outlets. He is routinely featured on national television to discuss headline cases, white collar crimes, "stand your ground" cases and other matters related to criminal defense issues.
Diego Weiner was a guest speaker for the National Organization for the Normalization of Marijuana Laws (N.O.R.M.L.) during their 2019 meeting in Key West, Florida. On "stand your ground" laws. Diego is a published author (2016) in the peer-reviewed publication, The Champion, published by the National Association of Criminal Defense Lawyers. He is a proud member of the National Association of Criminal Defense Lawyers and has been selected to serve on the Fourth Amendment Committee in the organization. Diego is also a member of the Florida Association of Criminal Defense Lawyers.
While in law school, Diego received many awards, including dean's list honors for multiple semesters and the CALI Excellence for the Future Award in Trial Advocacy, awarded to the student with the top grade in the class.
Diego has worked for national political campaigns and has long been involved in national civic organizations. He is an alumnus of McDaniel College in Westminster, Maryland where he majored in Political Science and International Studies. His studies took him throughout Latin America and Europe. During his time as a student at McDaniel College, he was twice elected team captain of his NCAA college varsity football team. Diego is an alumnus of Riverside Military Academy in Gainesville, Georgia.
Diego Weiner is knowledgeable in all aspects of firearms and has trained extensively.
Diego is a passionate and zealous advocate for his clients. Diego's clients constantly sing his praises and recommend him wherever someone needs a top-notch, serious criminal defense attorney.