Miami Credit Card Fraud Attorneys
Strong Representation for White Collar Crimes
Credit card fraud has existed for as long as there have been credit cards. Today, technology has provided more opportunities than ever for this type of fraud. A conviction can ruin your reputation and even send you to prison.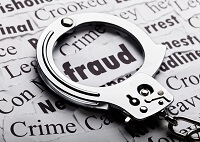 At Jeffrey S. Weiner, P.A., our Miami credit card fraud lawyers have represented many clients facing credit card fraud charges in state and federal court.
If you have been arrested for or accused of a financial crime, call (305) 670-9919 for a free consultation.
Credit Card Fraud Offenses
Although many people believe that credit card fraud is not serious because there is no physical harm or use of force, law enforcement takes these types of crimes extremely seriously. These cases are vigorously prosecuted because substantial financial harm results from credit card fraud every year.
Charges for credit card fraud may result from situations such as:
Stealing another person's credit card
Using a credit card without permission
Obtaining credit using another's information
Buying or selling other people's credit card information
Obtaining credit information through hacking computer systems
Cloning or skimming credit card numbers
Providing false information on a credit card application
Counterfeiting credit cards
The government may choose to prosecute credit card fraud cases in state or federal court. The charges could be felonies or misdemeanors depending on the specific circumstances and amount of money in question. Whether you are facing a misdemeanor or felony charge, it is best to get advice from a seasoned defense attorney.
An Effective Defense for Your Case
If you are under investigation or have been arrested for a financial crime, it is a good idea to contact a credit card fraud lawyer in Miami to get well-informed advice that is specific to your case. Jeffrey S. Weiner takes the time to understand each case to recommend the most effective strategy for your defense. The first step is to get in touch with us to arrange a consultation.
Discuss your case in a free consultation. Please call (305) 670-9919 to arrange an appointment.