Federal Grand Juries, Subpoenas & Proceedings
Miami Federal Crime Lawyers Protecting Your Rights & Freedom
To begin, you must understand that grand juries are anything but grand. They were originally created to protect persons from being unfairly charged with federal crimes.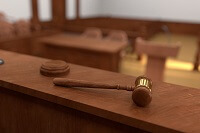 Their job was to listen to federal prosecutors and their witnesses (usually federal law enforcement agents) present one-sided evidence (mostly hearsay) in order to return indictments if "probable cause was shown." In fact, they only do the latter: Grand juries exist to indict people – not to protect them.
Today, federal grand juries are rightly thought of as rubber stamps for the government prosecutors. It is extremely rare for grand juries to vote against returning an indictment as requested by the prosecutors. And, when such a rare occurrence happens, the prosecutors simply take the case to another grand jury, where they are almost guaranteed to get the indictment that they sought from the first grand jury.
Don't think for one minute that if you are innocent, such a fact will protect you from being indicted; it will not! Innocent people are charged with crimes every day. Just read the newspapers or the news on the Internet. You will read about numerous cases in which innocent people are charged, convicted, and sentenced to prison, sometimes to death, for crimes they did not commit. What really bothers us is when a wrongly convicted person is exonerated and the original prosecutor refuses to acknowledge that he or she was wrong to charge the innocent person.
Grand jury proceedings are closed to the public, the media, and even to the lawyers representing the person about to be charged. Basically, a grand jury proceeding is akin to a star chamber proceeding – unfair in every way.
Grand juries have wide latitude and substantial powers for gathering evidence, typically by issuing subpoenas. Of course, grand juries don't act on their own. They are run, managed, and manipulated at every stage by federal prosecutors. A special relationship often develops between the prosecutors and the grand jurors, who serve for months at a time. We have personally witnessed federal grand jurors in Miami, Florida bringing baked goods to the grand jury room and singing Christmas carols with the prosecutors. We have never forgotten that. It was inappropriate for so many reasons. Yet it went on – and the so-called independent grand jury indicted people that the prosecutor with whom they sang Christmas carols wanted them to indict. Don't be naïve: Never forget that grand jurors are there to do the bidding of the prosecutors, and they do it on a daily basis.
If you are served with a grand jury subpoena, you will see that the subpoenas always have the name of a federal prosecutor and, sometimes, federal agents on it. If you receive a federal grand jury subpoena, you should immediately contact a seasoned, Board Certified criminal defense lawyer who has experience dealing with federal grand jury matters.
A grand jury must have at least 16 members, but no more than 23. A quorum requires at least 16 grand jurors present for a grand jury session.
Grand jurors may serve for as long as 18 months, and sometimes for an additional 6 months. Some grand juries, however, sit only 12 months. However, it is really irrelevant because there will always be a federal grand jury ready to indict you.
Some federal districts, usually the smaller districts, often have only one grand jury sitting at a time. In larger and busier federal districts such as the Southern District of Florida, the Southern District of New York, the Northern District of Illinois, and others based in large cities, multiple grand juries sit all the time.
Twelve jurors must vote in favor of returning an indictment before an indictment can be presented to a federal judge. When a federal grand jury votes to return an indictment, it is said that the grand jury voted to return a "true bill". In the rare instance, as discussed above, when there is a "no bill," no double jeopardy issues come into play and the case can simply be presented to another grand jury, which it always is.
Since this page concerns itself primarily with white-collar cases (another name for business crimes), know that a federal grand jury may continue to investigate a particular alleged crime even after an initial indictment is returned. There are restrictions in this regard, and your criminal defense lawyer will know about them. For example, a grand jury may not legally continue its "investigation" simply to obtain additional evidence supporting the charges in an indictment which has already been returned.
Going back to grand jury subpoenas: There are different types of federal grand jury subpoenas. Some subpoenas require a person to appear before the grand jury to testify. Other subpoenas will require that documents be turned over to the grand jury. Some subpoenas require both testimony and the presentation of documents. There are technical issues involved in each of these subpoenas that an experienced federal criminal defense lawyer will immediately understand and advise you about.
If the subpoena you received is for testimony, it will be called a subpoena ad testificandum. A subpoena for documents is typically called a subpoena duces tecum.
Needless to say, if you receive a grand jury subpoena, one of the most foolhardy things you can possibly do is to try to deal with it yourself. Grand jury practice is very technical and requires the professional expertise of your criminal defense lawyer. Such expertise is only gained after years of dealing with federal grand jury matters. Under no circumstances should you contact the prosecutor or the agent whose name is on the subpoena!
Also, understand that in spite of the inherent unfairness of the federal grand jury process, federal judges rarely get involved in federal grand jury matters. In other words, if you feel that the grand jury has been unfair, don't expect the federal judge to come to your aid.
Although grand jury proceedings are secret, witnesses do not have to keep their appearance before the grand jury or their testimony a secret. Sometimes, the subpoena or a letter accompanying the subpoena will instruct the person served not to disclose the existence of the subpoena, or anything about the grand jury proceeding. Those instructions are meant to intimidate and, in almost every instance, are inconsistent with Rule 6(e) of the Federal Rules of Criminal Procedure. While it is true that there cannot be disclosure of any matter occurring before a grand jury, the rule applies to grand jurors, the prosecutor, any interpreters or translators, the court reporter (since all grand jury proceedings should be recorded by a court reporter) and, in rare circumstances, upon others, but usually not witnesses. However, a wise person will discuss this issue with their experienced, qualified Miami criminal defense attorney before disclosing the existence of the subpoena.
Since this website is not intended as a course on federal grand jury practice and procedure, let us conclude by stating a few other points just in case you don't yet realize how treacherous federal grand juries are. Grand juries may consider hearsay testimony. Grand juries may hear perjured testimony, unless the prosecutor was aware of the perjury and, sometimes, even then. Grand juries may be presented with illegally obtained evidence which could not be presented before a trial jury. The United States Supreme Court, in a much-criticized decision known as United States v. Calandra, in 1974, specifically held that the exclusionary rule, which prohibits the use of illegally obtained evidence during a trial, is not applicable to grand jury proceedings.
We hope you now have the picture of how inherently unfair grand jury proceedings are. To solidify the point, federal prosecutors are under no obligation to disclose evidence favorable to the person or company that the prosecutor wants the grand jury to indict. In other words, the prosecutor has no duty to present exculpatory evidence to a grand jury. The United States Supreme Court in the case called United States v. Williams, which was decided in 1992, so held.
Contact Our Miami Federal Crime Attorneys
So, if you find yourself the unfortunate recipient of a grand jury subpoena or if you find out that a grand jury is investigating you or your company, our strong advice is to immediately contact a top-notch, experienced criminal defense lawyer knowledgeable in federal law.