Miami Property Damage Attorneys
Protecting Your Rights, Freedom & Best Interests
Motor vehicle accidents happen for a wide variety of reasons, some of which have nothing to do with criminal violations.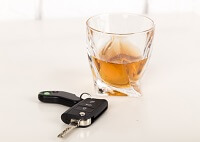 For example, minor traffic violations such as speeding, failure to yield, following too closely, or running a stop sign can often result in accidents and may result in the person who caused the accident getting a ticket. In these cases, the violation often results in civil liability for the person who violated the law and a relatively small civil penalty – but no criminal liability.
In some cases, however, an accident causing property damage can be the result of serious criminal violations. When this occurs, the person who caused the accident is subject to significant criminal penalties, including fines, probation, restitution, and even jail time. For this reason, it is important for anyone accused of a crime related to a traffic crash should call a Miami property damage attorney as soon as possible.
Two serious criminal offenses that can result in accidents causing property damage are described below.
Driving Under the Influence of Alcohol (DUI)
Drunk driving is a serious offense in the state of Florida, and even a first offense has the potential to result in significant consequences. There are certain aggravating circumstances that can make the penalties that you are facing more severe, including involvement in an accident that results in property damage. Generally speaking, this offense involves a situation in which a drunk driver is involved in an accident with another car, but can also arise if a drunk driver crashes into a building or damages real property.
Some of the penalties a judge may impose for a DUI involving property damage include the following:
Up to a year in jail;
Up to a year of supervised probation;
A driver's license suspension of between six months and one year;
Fines of between $500 and $1,000.
Reckless Driving
Reckless driving, as defined by Florida law, is driving a vehicle with wanton or willful disregard for the safety of property or persons. The broad definition could encompass any number of things that a driver may do to cause an accident, including speeding, weaving in and out of traffic, aggressive driving, drag racing, and more. Similar to driving under the influence, when reckless driving involves damage to property, it significantly enhances the penalties to which a driver may be subjected. Reckless driving involving property damage is a first-degree misdemeanor, punishable by up to 1 year in jail and a fine of between $500 and $1,000.
Call a Miami Property Damage Attorney Today to Discuss Your Case
If you have been accused of a crime related to an accident resulting in property damage, you should speak to an attorney as soon as possible. The early intervention of a skilled lawyer can often result in a more favorable outcome and could even result in the case against you being dropped.
To learn more about how we can help you, contact one of our Miami criminal defense attorneys today at the law office of Jeffrey S. Weiner, P.A. at (305) 670-9919.